I pitched & created a short film to celebrate the life of Tyrus Wong, the Chinese-American artist who created the look of Bambi and inspired many modern illustrators with his evocative paintings. I brought the topic to my team, did research on his life, storyboarded everything and created a colorscript, designed the characters, and animated everything. I commissioned Louie Zong to create the music and got assistance from a couple teammates to color some animation. (Oct 2018)
Spring Equinox & Fall Equinox (Mar 2018)
Dolores del Rio, trailblazing Mexican actress (Aug 2017)
Earth Day 2017 - a twelve-panel slideshow. Click here to see it with parallax animation!
I was tasked with creating a slideshow to celebrate Earth Day, but the content and themes were up to me. I chose to highlight the issue of climate change, emphasizing the steps we can take as individuals to help out: planting trees, eating less meat, carpooling/biking, supporting renewable energy, and turning off electronic devices. My challenges were to do it without using text, and to tie everything into a story without it feeling disjointed. Foxes are my favorite animal, and a recurring feature in many of my Doodles!
Earth Day 2016
For this Doodle, I was tasked with creating illustrations about Earth's biomes. I chose to feature an animal for each one, showing how the wide array of creatures on earth and how they all lead such different lives.
Fred Korematsu, civil rights activist and survivor of Japanese internment (Jan 2017)
Carmen Miranda, legendary Brazilian singer (Feb 2017)
Paco de Lucia, flamenco guitar legend (Dec 2016)
Charles Perrault, French author of fairytales such as Sleeping Beauty, Cinderella, and Puss in Boots (Jan 2016)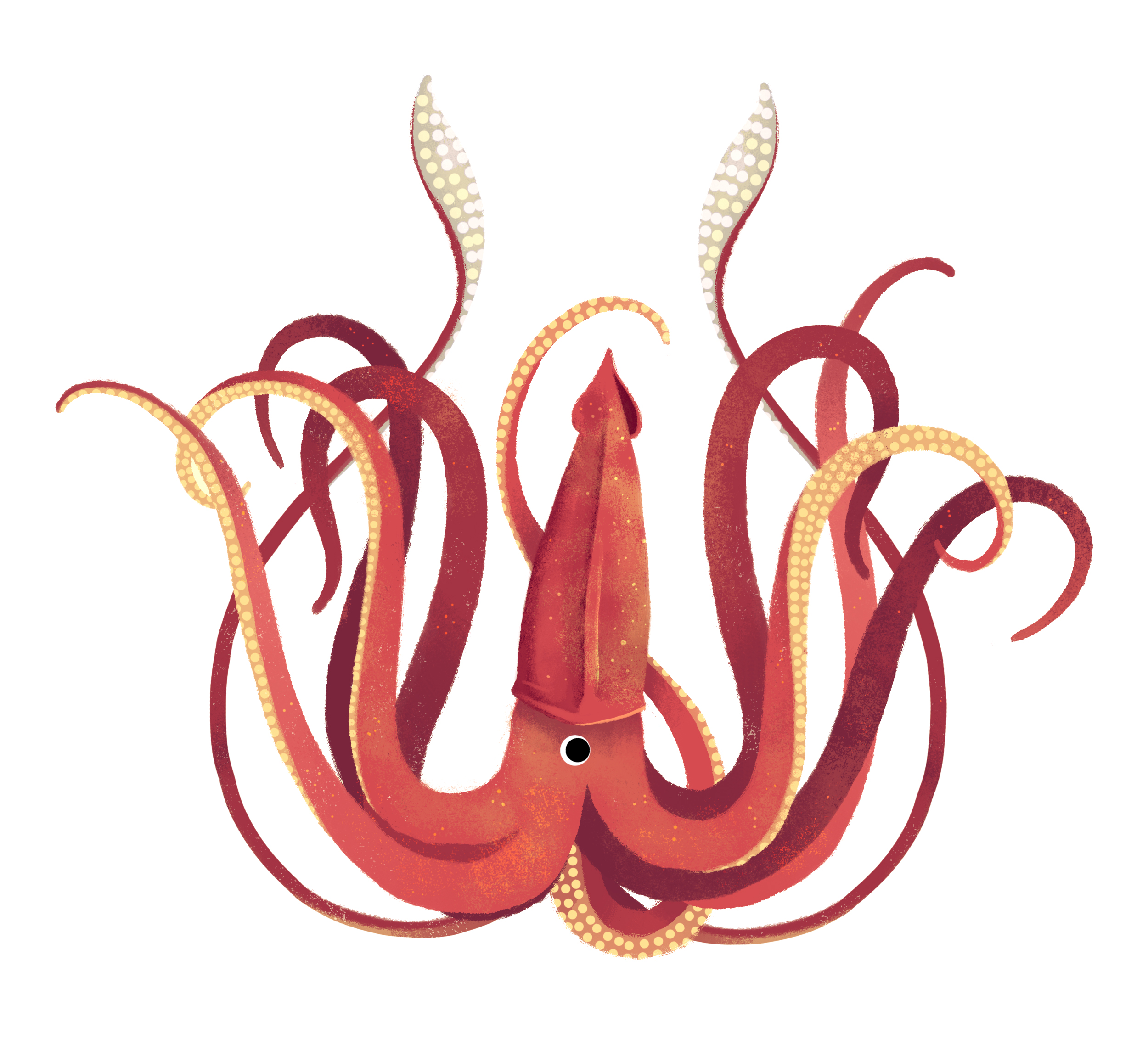 Earth Day 2015 - "What Animal Are You?" (click image to cycle through)
Do you know what animal you would be? For Earth Day 2015, we created an interactive quiz to help you figure that out. We highlighted all sorts of creatures, including one who is sadly no longer with us. I strove to create delightful spot illustrations that could make people say, "that's me!"
Fun fact: I'm a pangolin.
Diana Wynne Jones, author of Howl's Moving Castle and other fantasy stories (Aug 2014)
Momofuku Ando, Inventor of Instant Ramen (Mar 2015)
Emmy Noether, mathematician (Mar 2015)
Edith Head, classic Hollywood costume designer (Oct 2013)